CONTINUE YOUR JOURNEY IN 2022!
MENTAL HEALTH FIRST AID MASTERCLASS
Further your understanding of mental health with practical workshops to obtain the formal Mental Health qualification.
Offered exclusively to United Workers Union members and educators. You must have completed Foundations of Mental Heath First Aid training in order to qualify.
Big Steps Professional Learning is excited to provide United Workers Union members with access to the Masterclass for Mental Health First Aid Training!

Provided by Mental Health First Aid Principal Master Instructor Rosie Barlett from Mindseye Training.
Learn about the signs and symptoms of common and disabling mental health problems in adults, how to provide initial help, where and how to get professional help, what sort of help has been shown by research to be effective, and how to provide first aid in a crisis situation.
This is an education course, to learn how to give first aid to others, and is not a therapy or support group.
Places are STRICTLY limited – apply now to express your interest!
When and where will this program be held?
---
24th and 25th of
March
 3:00pm – 5:30pm AEST
Zoom
27th and 28th of April 3:00pm – 5:30pm AEST
Zoom
---
This is the second component of the Mental Health First Aid training. You must complete the Foundations component in order to qualify.
The workshops comprise 2.5 hour Zoom sessions over two days. You will learn:
---
Theoretical and practical training needed to achieve formal certifications.
Please note that acceptance into Foundations does not automatically secure your place for this component. 
About your facilitator: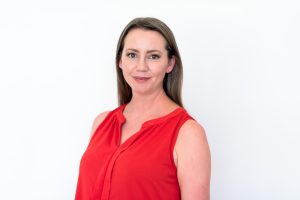 Rosie Bartlett is a Principal Master Instructor with over 14 years experience training in Mental Health First Aid.
Rosie's passion lies in changing one workplace at a time through shining a spotlight on mental health.

She offers a variety of tailored and certified training designed to improve mental health literacy and build capacity in workplaces. Rosie challenges 'stigma' and normalises mental health challenges both personally and within a workplace. Rosie's training empowers people to recognise the early signs and symptoms within themselves and others, and to navigate wellbeing conversations with confidence, all while providing strong leadership and building a positive culture.
Rosie has delivered training to a number of organisations in the early childhood education sector in South Australia, Victoria and Tasmania. She understands the unique challenges faced both internally and from an external perspective, as well as the important role each member of a team has in nurturing children while delivering a great experience for their parents and carers. Rosie is also a mum of two boys who have had an early childhood care journey spanning from the nursery at 9 months of age through to the completion of preschool.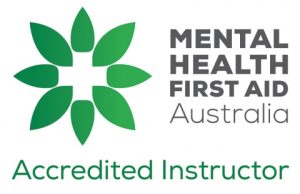 Submitting an application to this course does not automatically secure your place.