 Together, we're building the world-class early learning system Australia deserves.
Want to improve your work environment & make sure your coworkers are treated fairly? Becoming a delegate is a great place to start.
Union delegates are at the heart of the way we work. They are elected by members as union leaders in their workplace and are the first point of contact for information and advice.
Delegates are union members, just like you, who are trained and supported by the union to:
help solve problems at work
provide information and advice to members
encourage their workmates to join the union
support campaigns for fair, safe and flexible workplaces
represent their coworkers
Becoming a delegate is a great way to develop your communication, problem solving and negotiation skills. You'll be provided with plenty of training and support to help you become a confident and effective delegate in your workplace. Larger workplaces often have more than one union delegate, and new delegates get lots of support from other UWU leaders in the workplace.
UWU encourages women, people with disabilities, Aboriginal and Torres Strait Islander people and members from non-English speaking backgrounds to nominate for delegate roles to ensure all workers' voices are heard and represented.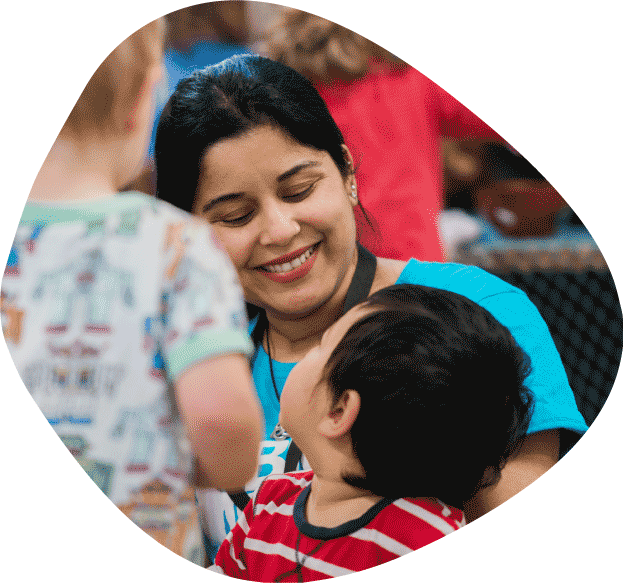 Not a member yet?
Join your union for early childhood educators.
We're early educators, just like you, who have joined together to fight for respect, fairness and a world-class early education system that puts children and educators before profits. We campaign at centres for the rights of our coworkers, we negotiate better pay and conditions for educators, and we change government policy to create the early learning system Australia's children and educators deserve.
Ready to change ECEC for
good?
Ready to change ECEC for good?
Children deserve continuity of care.
Early educators deserve a living wage.
Parents & caregivers deserve affordable, universal access.

Help make it happen: