Start your well-being journey today!
ECA: Well-Being Matters Series
Big Steps Professional Learning is excited to provide United Workers Union members with online access to the ECA: Well-Being Matters series.
This set of interactive webcasts will encourage service leaders to reflect on how to make connections with others that add 'well-being value' for all involved.

Provided by the Early Childhood Australia Learning Hub
During the two webcasts, you'll be introduced to embodying the concept of personal well-being and how you can establish a culture of well-being in your service, for yourself and your team. Rod Soper examines how to maintain a renewable well-being source, support the well-being of others, and use well-being practices as a tool to overcome challenges.
These webcasts can be purchased separately. Well-being matters: Why well-being matters at work, focuses on your own wellbeing, and Well-being matters: Let your well-being thrive! focuses on the well-being of teams. Both complement each other, and learners will get best value from the set.
Places are STRICTLY limited – apply now to express your interest!
At the completion of this course educators will: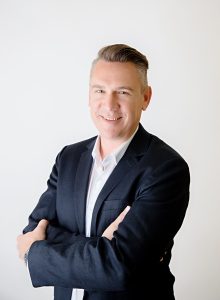 Rod Soper is the Director of Education for Thinkers.inq, an early years school dedicated to offering 21st-century teaching and learning through transformational play.
He has more than 20 years of experience in the fields of education and leadership design. Rod's expertise includes research into ontological and interpersonal development and critical thinking. 
Rod also focuses on pedagogy, transformational learning environments, educational change and leadership.
Rod has led numerous research projects and written widely about education, teaching practice, learning design, leadership and organisational change.