 Pursue Reconciliation in 2023
Applications to win a scholarship to the 2023 ECA Reconciliation Symposium are now open.

Are you committed to advancing reconciliation in your sector?
Big Steps Professional Learning is offering 3 fully paid scholarships* to the
2023 ECA Reconciliation Symposium, held in Hobart on 9-10 June.

The ECA Reconciliation Symposium brings the matter of reconciliation in early childhood into the spotlight and works towards a better future for all Australians.
The symposium will be held over two days and the format will be highly interactive. For those participants who attended last year's event, there will be updates from various speakers plus new presenters and ideas to build on the journey.
Scholarship winners* are union members, just like you, who are selected to attend the symposium on behalf of their union. Scholarships include:
a full registration to the 2023 ECA Reconciliation Symposium
funded transport fees to support you to attend
access to Union and community networking events
a Big Steps Professional Learning scholarship winner pack.
Attending the symposium is a great way for you to advance your understanding of reconciliation in the early childhood education and care sector. Under a scholarship with Big Steps Professional Learning, you'll receive support and funding that will allow you to engage in rich professional development that will enhance your teaching experience with children.
UWU encourages women, people with disabilities, Aboriginal and Torres Strait Islander people and members from non-English speaking backgrounds to apply for Big Steps Professional Learning scholarships to ensure all workers' voices are presented at key sector events.
*In-person scholarships are only available to financial members of the United Workers Union, who live in the state where the event is held. 

Apply now to be in the running to win
1 of 3
places at the symposium!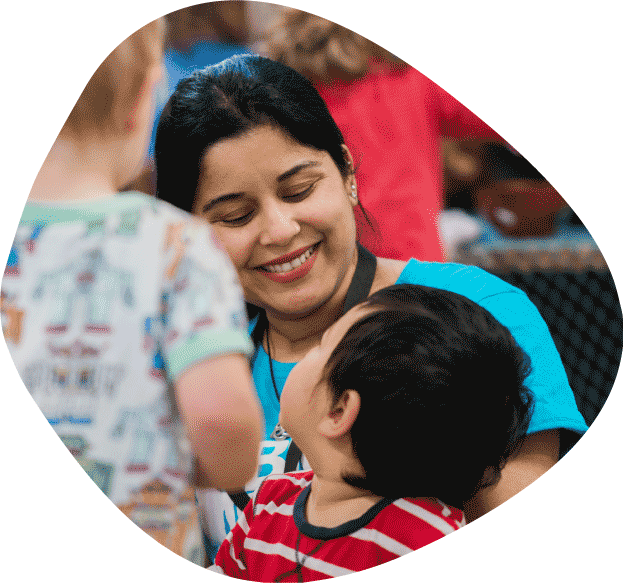 Not a member yet?
Join your union for early childhood educators.
We're early educators, just like you, who have joined together to fight for respect, fairness and a world-class early education system that puts children and educators before profits. We campaign at centres for the rights of our coworkers, we negotiate better pay and conditions for educators, and we change government policy to create the early learning system Australia's children and educators deserve.

Acknowledgement of Country
United Workers Union acknowledges and pays respect to the past, present and future Traditional Custodians and Elders of this nation and the continuation of cultural, spiritual and educational practices of Aboriginal and Torres Strait Islander peoples. Aboriginal and Torres Strait Islander peoples should be aware that this website may contain images or names of people who have passed away. 

Ready to change ECEC for
good?
Ready to change ECEC for good?
Children deserve continuity of care.
Early educators deserve a living wage.
Parents & caregivers deserve affordable, universal access.

Help make it happen:
Authorised by H. Gibbons, United Workers Union, 833 Bourke St., Docklands, VIC 2008