Snack on these sessions, exclusive to United Workers Union members!
ECA: The Lunch Box Series
Chomp down on these four bite-sized training sessions delivered through ECA Learning Hub! All sessions are self-paced, and are accessible online.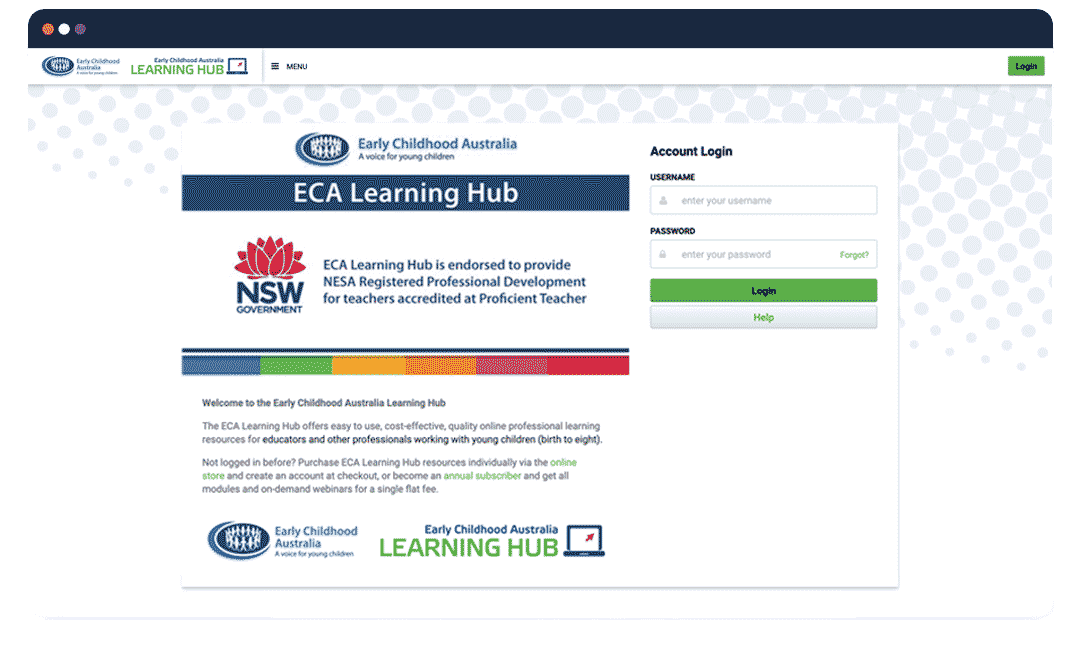 What does each module include?
What happens when you register?
 Once you register for your chosen program, you will be sent a personalised invitation to access your training through ECA's Learning Hub for your nominated course. 
Transition to School in COVID-19
This session will assist educators as they plan for transitions for children starting school during the COVID pandemic, and into the future.
The Planning Cycle Rediscovered
This practical webinar looks at the Early Years Learning Framework and the Planning Cycle, and is suitable for educators at all stages of their careers
Play-Based Learning: Using the Pedagogical Play-Framework
This webinar will explore the Pedagogical PlayFramework and how the three main types of playbased learning, including open-ended, modelled and purposefully-planned play support learning.
Acting Ethically: Exploring the ECA Code of Ethics
This on-demand webinar will introduce the ECA Code of Ethics and discuss how educators might use the Code to support their everyday decision making.