EXCLUSIVE TRAINING FOR UNITED WORKERS UNION MEMBERS!
TRAUMA RESPONSIVE PRACTICE
IN THE EARLY YEARS
This educator tailored program will support you to develop your understanding of trauma-responsive practice by exploring the key concepts of trauma, and developing your understanding of the consequence of stress on children's cognitive, social and emotional development.
Big Steps Professional Learning is THRILLED to offer
United Workers Union members access to foundational Trauma Responsive Practice professional development, with the Australian Childhood Foundation!
This customised workshop will introduce you to the key concepts of the
neurobiology of trauma, provide a framework for understanding the
consequences of stress on children's cognitive, social and emotional
development and explore implications for practice in an early childhood
setting. Practice implications focus on the value of relational exchanges as a
core method for repairing the impacts of these experiences on very young
children.
This course is presented over two 3.5 hour sessions. It is mandatory to attend both sessions. 
By participating in this workshop you will be introduced to:

---
The neuroscience of normative brain development and the effects of trauma
on the brain and behaviour
Understanding trauma, particularly family violence, and the impact on
overall development and learning
The opportunities for repair through trauma responsive relationships and
''trauma-safe' environments
Vicarious trauma and the importance of caring for self
About your facilitator: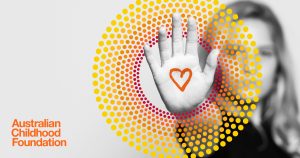 All training sessions delivered by the Australian Childhood Foundation are
facilitated by members of our Therapeutic Services, Parenting and Early Years and
Professional Education Services teams. These staff members are qualified and
experienced professionals who are engaging in trauma-responsive practice with
children, young people, and families across Australia. They are able to link the
theory and research to the therapeutic reach of the organisation's programs
throughout each training program.