Cultural Inclusions:
Torres Strait Islander Inclusion in the Early Years
This course focuses on building YOUR knowledge of Torres Strait Islander Culture, motivating you, and giving you the tools to embark on your own Cultural Inclusive journey in your centre! 
Big Steps Professional Learning is DELIGHTED to bring back this masterclass!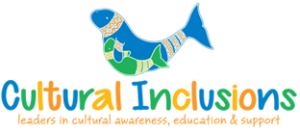 Register now to be part of this high-quality training developed by Cultural Inclusions!
This masterclass focuses on developing knowledge in two key areas:
• Providing educators with mentoring and advice from a Torres Strait Islander specialist, and community members to support educators to confidently facilitate connections and relationships with local Torres Strait Islander families and communities.
• Supporting educators to engage and learn about Aboriginal and Torres Strait Islander culture through projects lead by Elders such as establishing a yarning circle, weaving circle, maintaining a community garden program and/or an art program.
Places are STRICTLY limited – register now to secure your place today!
When and where will this program be held?
---
ONLINE via Zoom Video Conference
, Saturday 9th of October or Saturday 23rd October, 2021! 
During the course, you will:
---
Develop an introductory awareness of the Torres Straits culture
Explore island dancing, music and language customs
Create your own traditional weaving item
Learn how to authentically embed Torres Strait culture into your program
About your facilitator: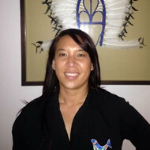 Cecelia Wright is a leading multicultural trainer, communicator, and champion for Indigenous education and inclusion. Cecelia is the founder of Cultural Inclusions providing authentic Torres Strait Islander Resources and Learning Opportunities for educators.
Originally from Thursday Island in the Torres Strait, Cecelia has dedicated her career to supporting Inclusion and embedding cultural practices in the Early Childhood Sector for over 20 years.
Cecelia has worked in a wide variety of Early Childhood Services, Primary and High schools around Australia, Registered Training Organisations, Professional Development Organisations, Family Support organisations throughout the Torres Strait Islands and most recently the Deadly Kindies Program for the Institute for Urban Indigenous Health. She loves to share her knowledge and culture with others so that they learn how unique the Torres Strait Islander culture and people really are.
This course also has a follow-up session with Cecelia Wright to support you to plan, action, and reflect on how you're embedding Torres Strait Islander perspectives into your practice.