SEMANN & SLATTERY: LEADERSHIP PROGRAM
Back Yourself:
Leading with Determination and Spirit!
Develop your core and supportive skills to be an effective leader! Go on this critical and reflective leadership journey with Big Steps Professional Learning and Semann & Slattery!
Big Steps Professional Learning is excited to present this program exclusively to United Workers Union members!

Register now to be part of this high-quality professional development facilitated by Semann & Slattery!
This three-part online professional learning program offered by Colin Slattery and Anthony Semann will explore a range of critical issues which will support you in your leadership. Whether you are a new leader, an emerging leader or a leader requiring a refresher, this professional learning opportunity will provide you with the opportunity to build your skills in leading yourself and others.
Places are STRICTLY limited.
During this course, the sessions will explore:
---
Session 1 – Knowing Yourself as a Leader
In session 1 you will explore what it means to know yourself as a leader, as well as exploring ways in which you can 'deconstruct' your own leadership in the desire to 'reconstruct' it in a way that delivers better outcomes for yourself and those you work with.
Session 2 – Leading with Confidence
In session 2  you will challenge yourself to build a strong belief in your ability to lead and your ability to bounce back when beset by a challenge.
Session 3 – Mapping and Planning your Success as a Leader 
In session 3 you will explore how to navigate your way towards the destination you so choose. Journeys such as these may require you to head into rocky seas, but the skills you have developed in sessions 1 and 2 will ensure a smooth sail as you map and plan out success.
About your facilitators: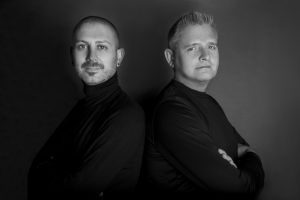 Colin Slattery and Anthony Semann are founding Directors of Semann & Slattery, a national consulting and research firm established over 20 years ago.
Their work in the early years space focuses on supporting individuals to unlock their potential by thinking critically, imagining possibilities, and grounding them with an evidence base.
 The content of this program is spread out over 3 sessions, over 6-8 weeks.
Submitting an application to this course does not automatically secure your place.