EXCLUSIVE PROFESSIONAL LEARNING FOR UNITED WORKERS UNION MEMBERS!
MULTIVERSE: PEDAGOGICAL PROVOCATIONS
Enhancing documentation through Pedagogical Provocations!
Develop your documentation, pedagogy, and practice through the Inclusion Room!
Big Steps Professional Learning and MultiVerse are excited to provide tailored access to high-quality content to improve your documentation practice!
Apply now to be part of this high-quality professional development facilitated by MultiVerse!
This partnership provides you with a dual approach to your learning and your development. With access to the online learning hub of MultiVerse, The Inclusion Room, you will be able to engage in high-quality professional learning at your pace.
When and where will this program be held?
---
Pedagogical Provocations is available ONLINE via The Inclusion Room
, throughout summer!
Inclusion Room Access will include:
---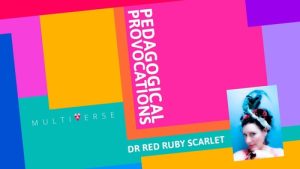 Access to the Pedagogical Provocations Course
The Pedagogical Provocations professional learning program has been designed to prompt thinking and discussion – individually and in teams. The offerings are meant to be questioned, debated, and contested.
About your facilitator: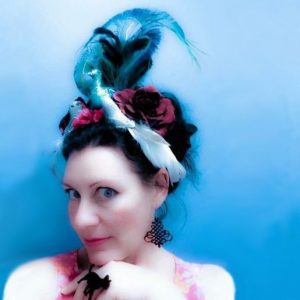 Dr. Red Ruby Scarlet is the Creative Director of MultiVerse, a national consulting, project, resourcing and engagement provider for the early childhood profession.
Dr. Red Ruby Scarlet is an activist, early childhood teacher-researcher, consultant, artist, and academic. Red has been working in early childhood for over 30 years and is devoted to creative, imaginative, inclusive practices that promote dignity and integrity in early childhood. Red has developed curriculum and learning frameworks nationally and internationally. She has won numerous awards for her teaching and advocacy.
Submitting an application to this course does not automatically secure your place.