LAST CHANCE TO APPLY!
We've partnered with ECA to offer new professional development opportunities for Big Steps educators.
Four member-exclusive e-learning courses available now.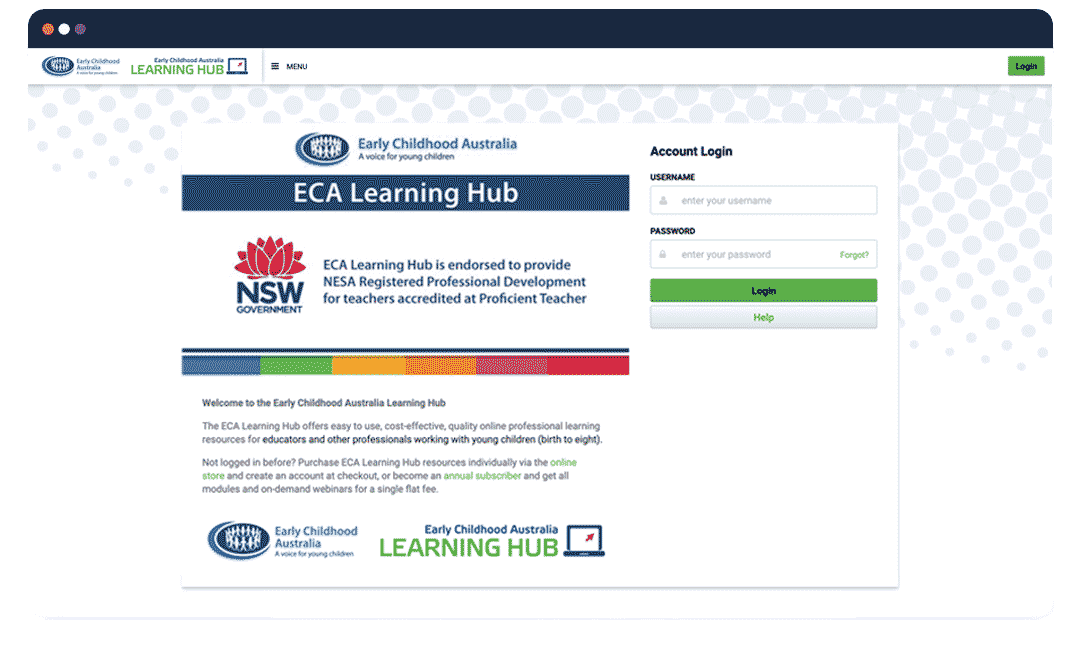 What does each module include?
---
Two online courses
One webinar on a key topic
A free ebook to continue your learning
What happens when you register?
Once you register for your chosen program, you will be sent a personalised invitation to access your training through ECA's Learning Hub for your nominated course.
Register for the first topic today:
Equity and Inclusion: Additional Needs.
Learn about supporting children with Autism Spectrum Disorder, and partnering with families to support children with additional needs.
Register for the second topic today:
Equity and Inclusion: Reconciliation in Action.
Learn about developing your cultural competency and understanding of Reconciliation in Action, through the lens of embedding anti-bias approaches into your curriculum.
Register for the third topic today:
Supporting Behaviour: Self-regulation from birth to 3, and 3 to 5.
Learn about how to support the emotional wellness of children in your centre through embedding the use of the behaviour guidance model!
Register for the fourth topic today:
Documenting and Assessing Children's Learning
Learn about the requirements for documenting children's learning and assessment, while going on a journey to explore new ways to enhance your educational program at your centre!